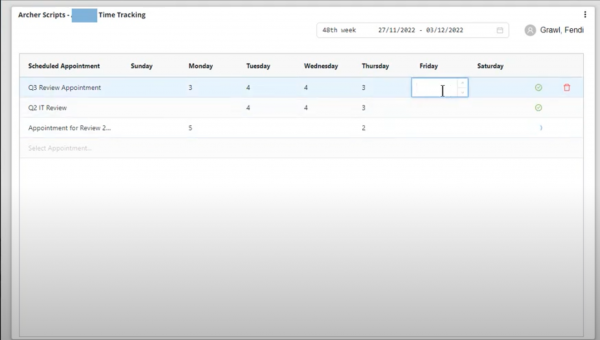 Tired of filling out Archer native Timesheet Task records by going into record pages one by one endlessly?...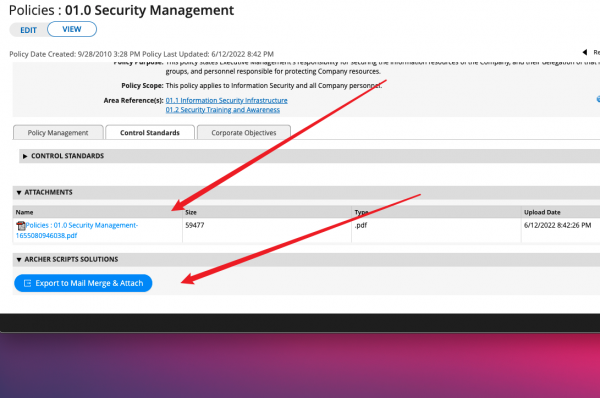 This solution automatically attaches the mail merge report to the current record's attachment field with one button click....

This solution displays a workflow progress bar at the top of the page to show end-users which stage...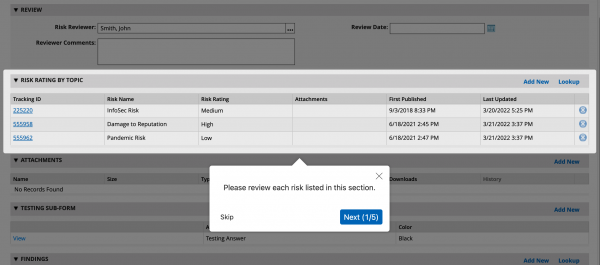 The Archer Scripts "Guide Me" solution provides a tour guide view to guide users step by step before...

Have you ever wished that there was a button to quickly add yourself to a User/Group field, without...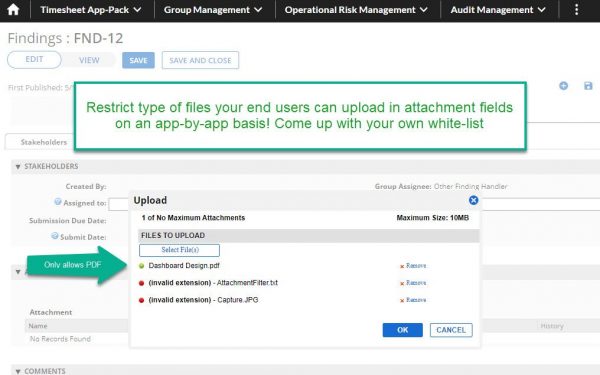 The Archer Scripts Attachment File Type Restrictor Solution allows both SaaS and On-Prem clients to limit what type...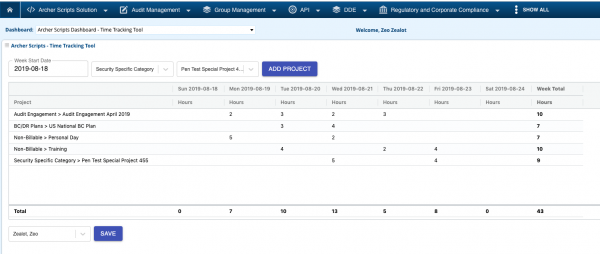 Archer Scripts Timesheet App-Pack is built on an ODA with a user friendly iView where end users can...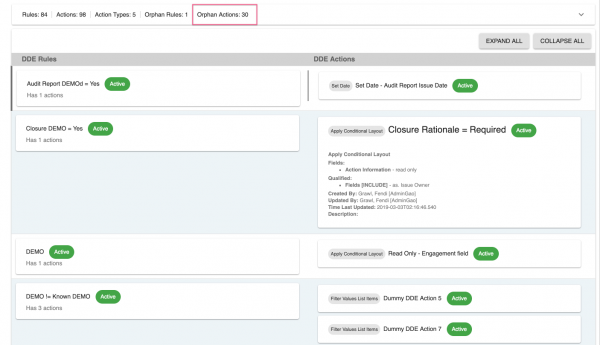 Demo Video: Features: Specially designed for Archer admins/developers. Displays all rules and actions on one page which enables...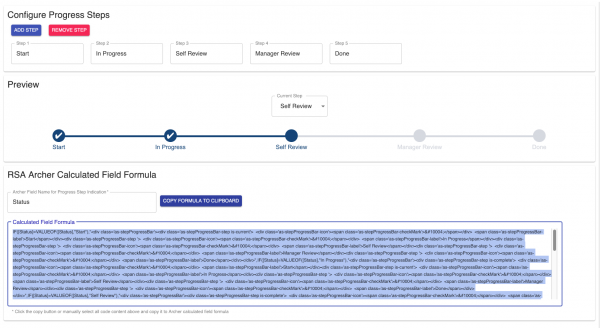 Video Demo: Display a visually appealing workflow progress chart using a native Archer calculated text field. Generate the...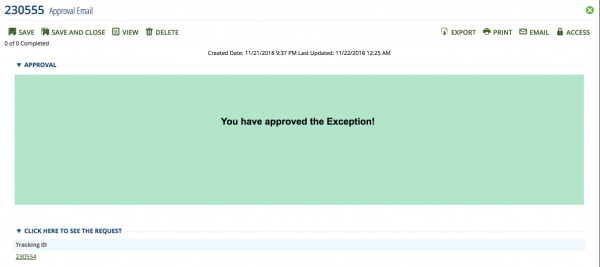 Video Demo: Features: This ODA solution helps the business review and approval process much easier by removing...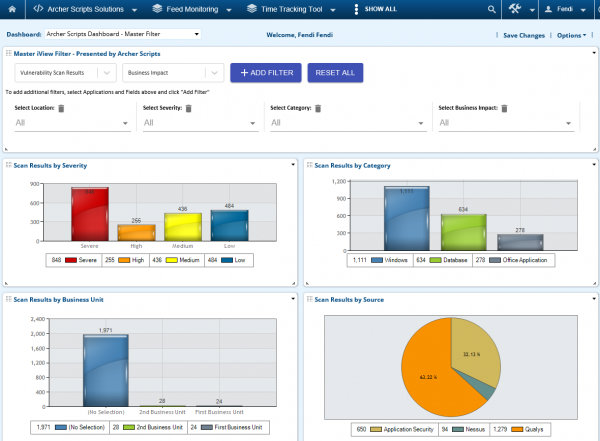 Master iView Filter for Archer with dynamic field selector Add dynamic filters via field selectors A "Filter Section"...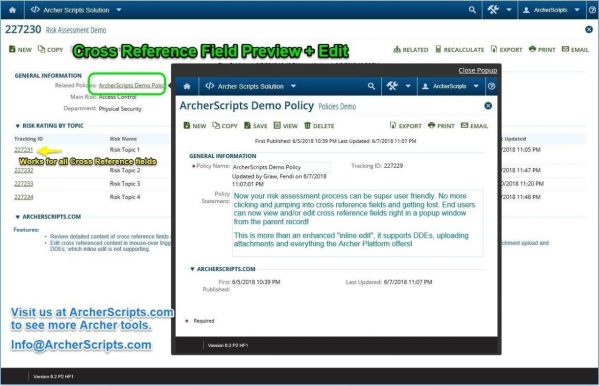 Quick View / Edit Cross Ref fields with a Popup window Video Demo: GIF Demo: Features: Preview the...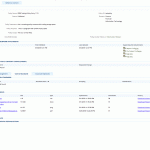 PDF Attachment Preview in Tooltip – Quick preview of PDF files without downloading it to your desktop, with...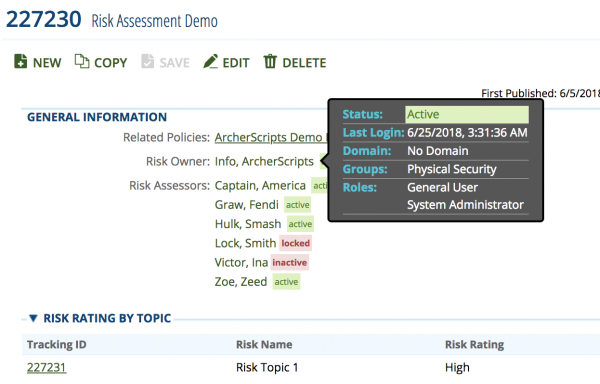 Quick User Status Indicator and Responsive, Interactive and Dynamic Tooltip for Archer Web UI via custom object scripts....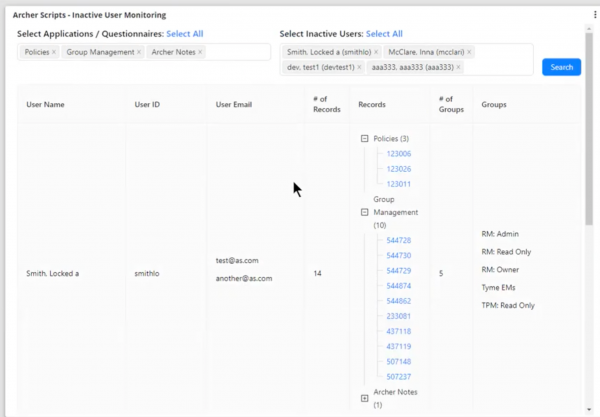 The Inactive User Management Tool is designed to assist Archer administrators and business teams in identifying records where...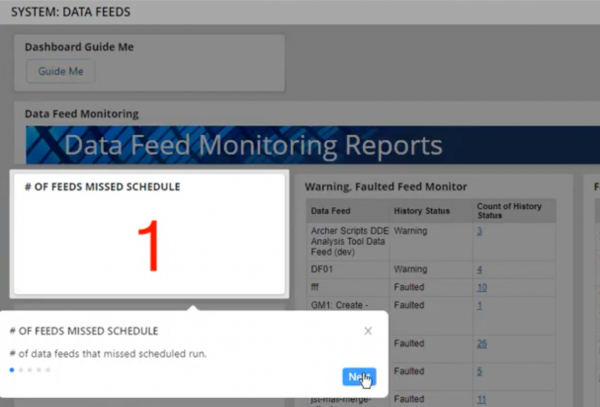 The Guide Me solution is a powerful tool for Archer users that provides a tour guide view of...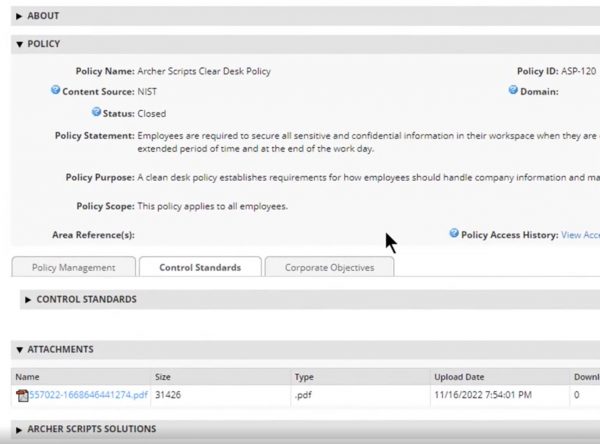 Feature summary: The solution runs on a scheduled Data Feed (Javascript Transporter) and watches the records in a...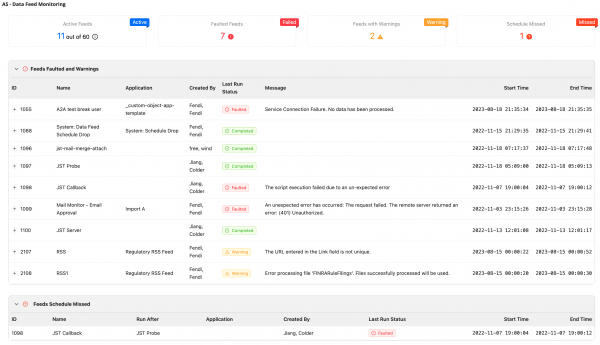 Helps organizations monitor data feed status, schedules (miss/drop), exceptions/warnings, execution durations, and much more!  Introducing a new version...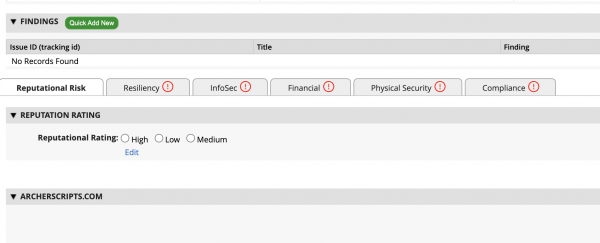 This solution dynamically adds warning signs to tabs to remind end-users there are actions that need to be...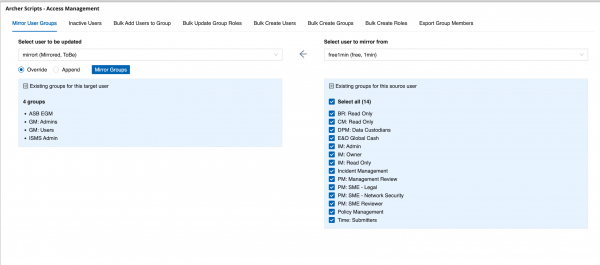 Archer Scripts introduces the Mirror User Groups solution to help admins quickly mirror user access groups from another...
Back to Top