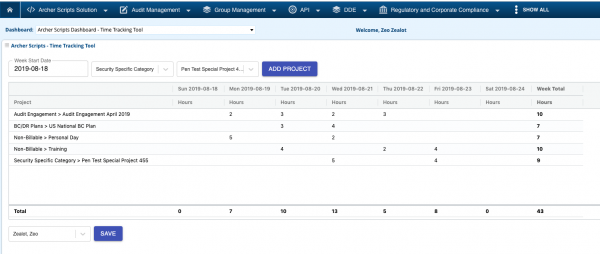 Archer Scripts Timesheet App-Pack is built on an ODA with a user friendly iView where end users can...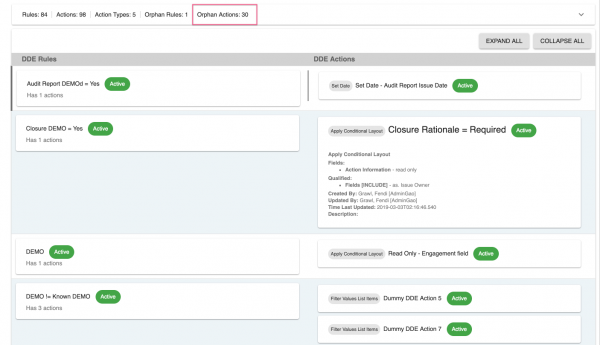 Demo Video: Features: Specially designed for RSA Archer admins/developers. Displays all rules and actions in one page which...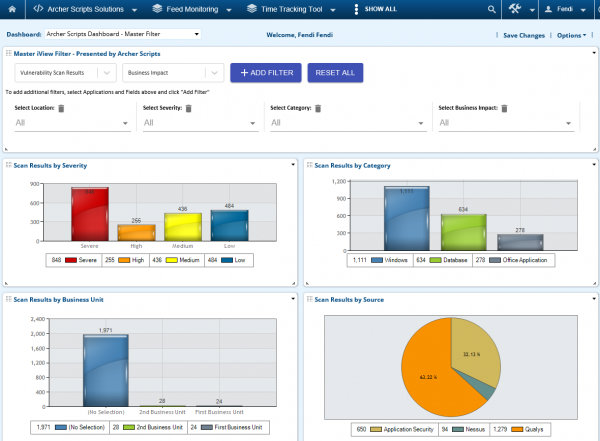 Master iView Filter for RSA Archer with dynamic field selector Add dynamic filters via field selectors A "Filter...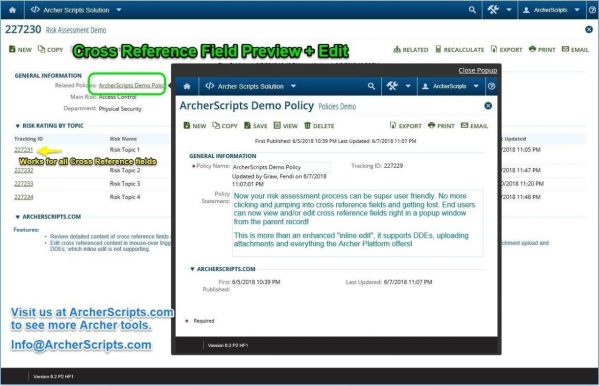 Quick View / Edit Cross Ref fields with a Popup window Video Demo: GIF Demo: Features: Preview...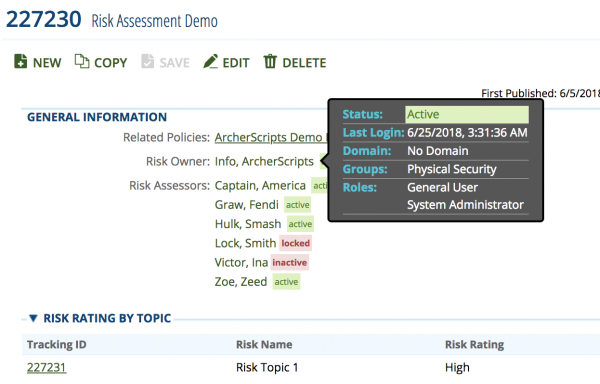 Quick User Status Indicator and Responsive, Interactive and Dynamic Tooltip for Archer Web UI via custom object scripts....
As some of you may already know, there is an active defect in Chrome / Edge browsers where...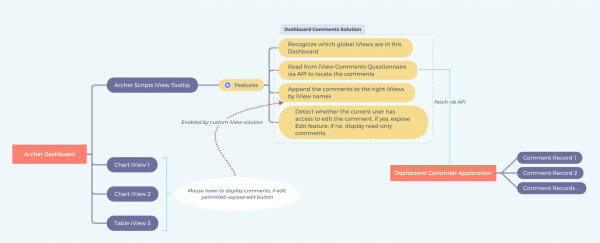 Video Demo: Design: Features: Mouse-over triggered tooltip which enables users to type in exportable comments/descriptions for iViews on...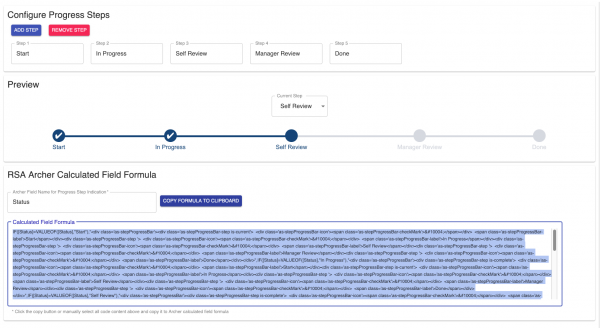 Video Demo: Display a visually appealing workflow progress chart using a native Archer calculated text field. Generate the...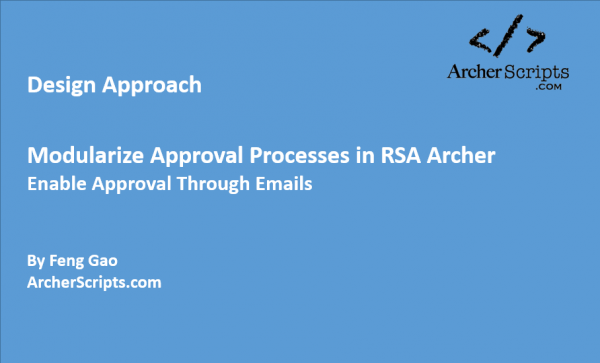 Design Approach: Modularize Approval Processes / Enable Approval Through Emails PDF file available for download here Here is...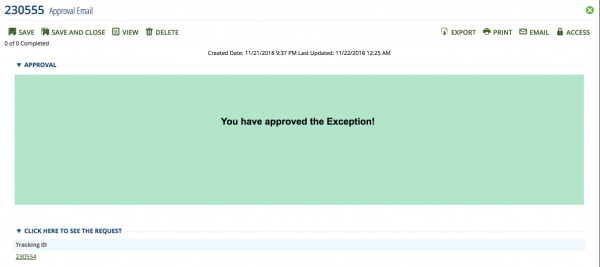 Video Demo: Features: This ODA solution helps the business review and approval process much easier by removing...

Video Demo: Features: Periodically save the record without interrupting the end user. The saving happens in the...

Video Demo: Archer Scripts Record Trail Solution This solution tracks all the records the users have visited in...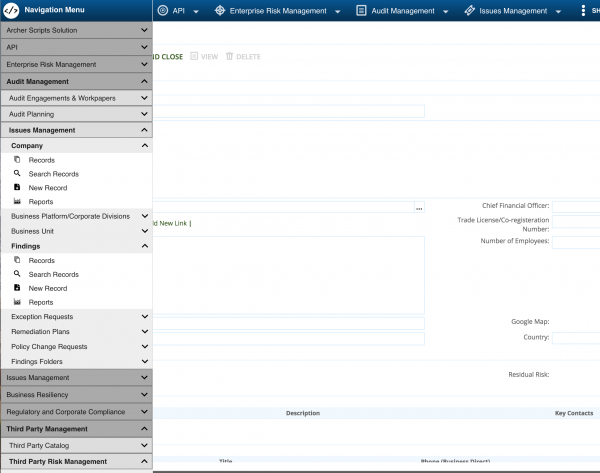 Video Demo: Archer Scripts Left Navigation Menu for Archer version 6.x Archer Scripts presents the v5-like Left Navigation...
Back to Top