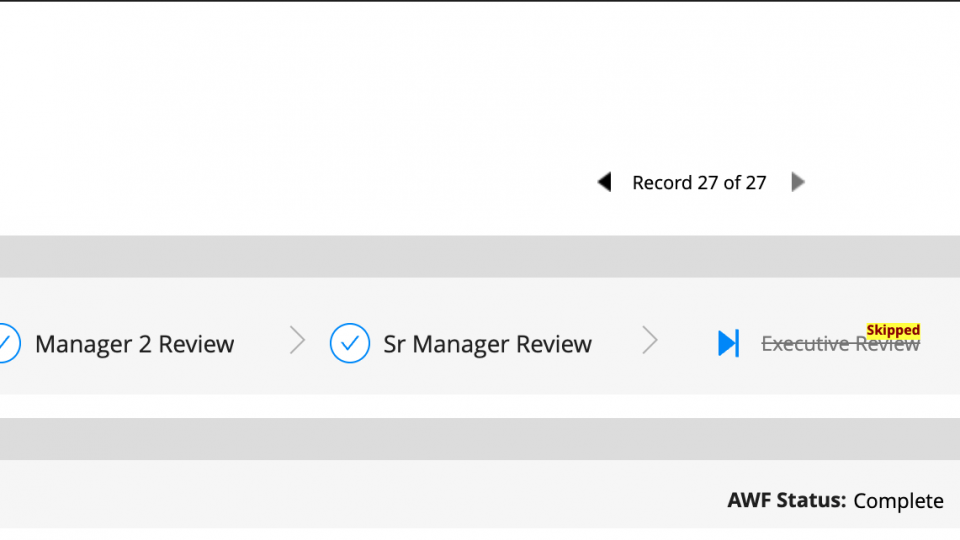 Workflow Progress Indicator
This solution displays a workflow progress bar at the top of the page to show end-users which stage the record is currently on.
Many Archer business users would love to see how and what the current stage of a record is on in the multi-step workflow, although the Advanced Workflow has a powerful flow chart, there is no easy way to expose the full flow or nodes to the end-users directly and even if you can, Archer admins/developers probably don't want to due to the complex logic and irrelevant helper nodes that will confuse the end-users.
Now with the Archer Scripts Workflow Progress Indicator solution, the Archer admins and developers could easily set a ValuesList field on the record itself with a number of named steps to indicate the current step of the flow via AWF, a nice progress stepper UI will be displayed on the top of the record reflecting not only the current step but also the position of the step across the whole flow process.
Video Demo: