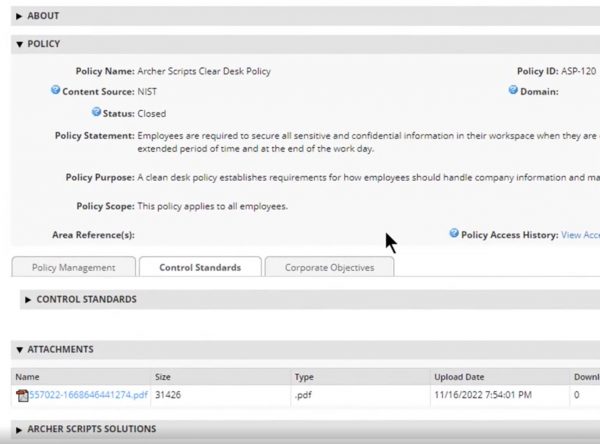 Feature summary: The solution runs on a scheduled Data Feed (Javascript Transporter) and watches the records in a...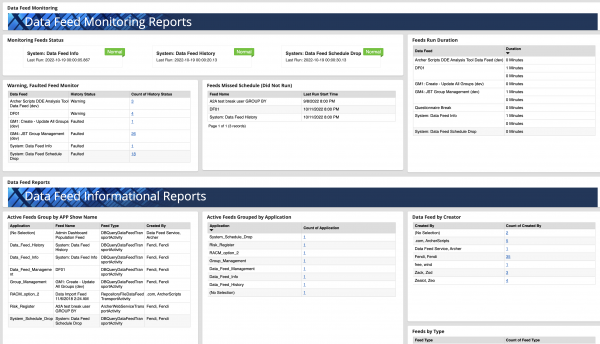 Helps organizations monitor data feed status, schedules (miss/drop), execution durations, and much more!  Features: Automatically displays all faulted...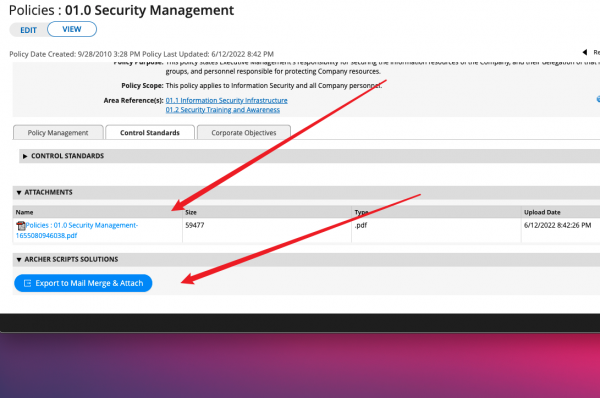 This solution automatically attaches the mail merge report to the current record's attachment field with one button click....

This solution displays a workflow progress bar at the top of the page to show end-users which stage...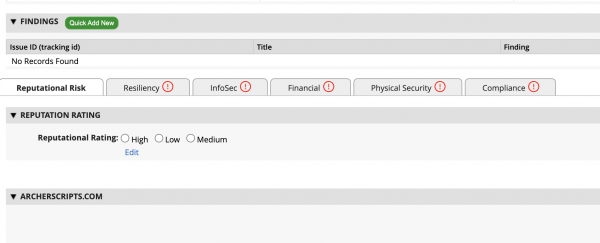 This solution dynamically adds warning signs to tabs to remind end-users there are actions that need to be...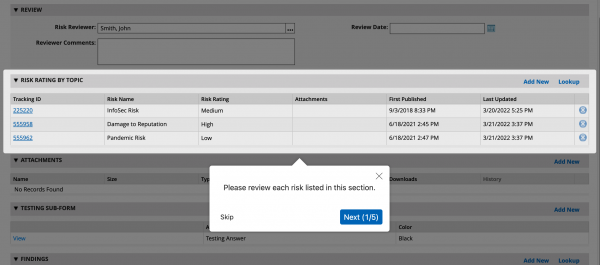 The Archer Scripts "Guide Me" solution provides a tour guide view to guide users step by step before...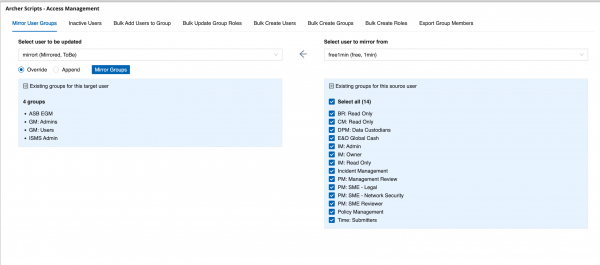 Archer Scripts introduces the Mirror User Groups solution to help admins quickly mirror user access groups from another...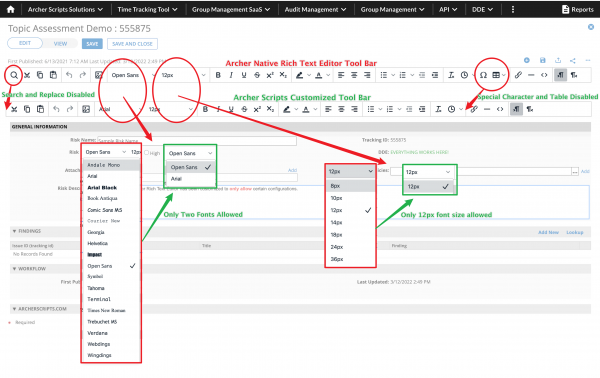 Archer's native Rich Text Editor is quite powerful and allows end-users to create various rich text styles, however,...
Summary Adding rules to inherited record permission fields has been a wish list item for many people for...

Have you ever wished that there was a button to quickly add yourself to a User/Group field, without...
Back to Top