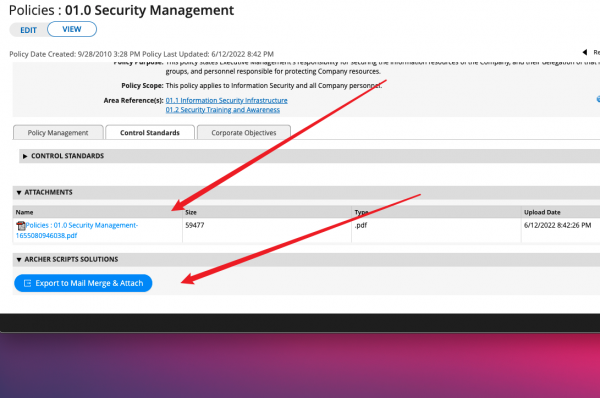 This solution automatically attaches the mail merge report to the current record's attachment field with one button click....

This solution displays a workflow progress bar at the top of the page to show end-users which stage...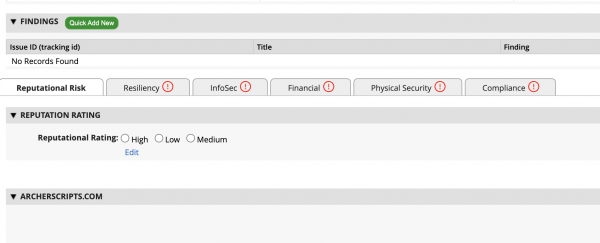 This solution dynamically adds warning signs to tabs to remind end-users there are actions that need to be...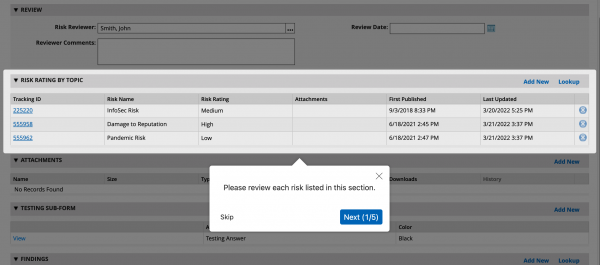 The Archer Scripts "Guide Me" solution provides a tour guide view to guide users step by step before...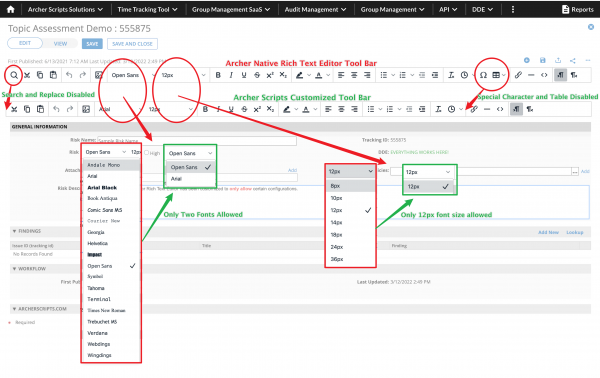 Archer's native Rich Text Editor is quite powerful and allows end-users to create various rich text styles, however,...

Have you ever wished that there was a button to quickly add yourself to a User/Group field, without...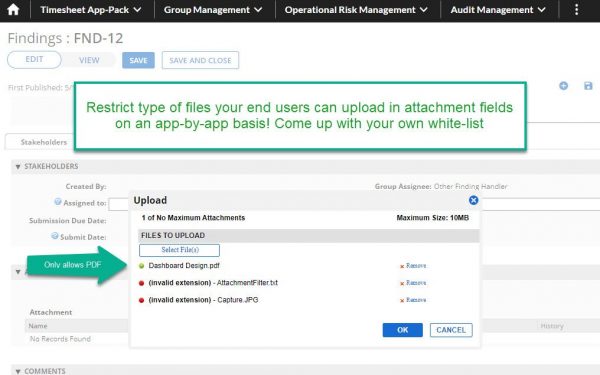 The Archer Scripts Attachment File Type Restrictor Solution allows both SaaS and On-Prem clients to limit what type...
As some of you may already know, there is an active defect in Chrome / Edge browsers where...

Video Demo: Features: Periodically save the record without interrupting the end user. The saving happens in the...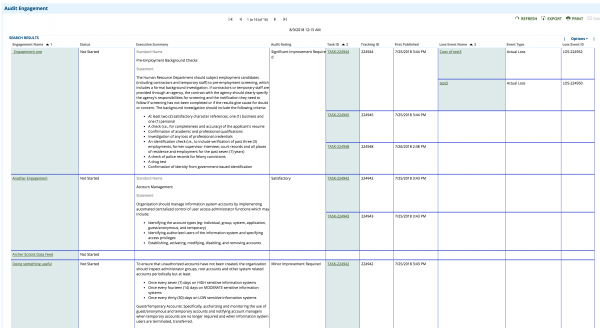 Archer 6.4 Report Object Custom Theme Solution Video Demo:     Features: Custom Styling for Archer 6.4 (and...
Back to Top