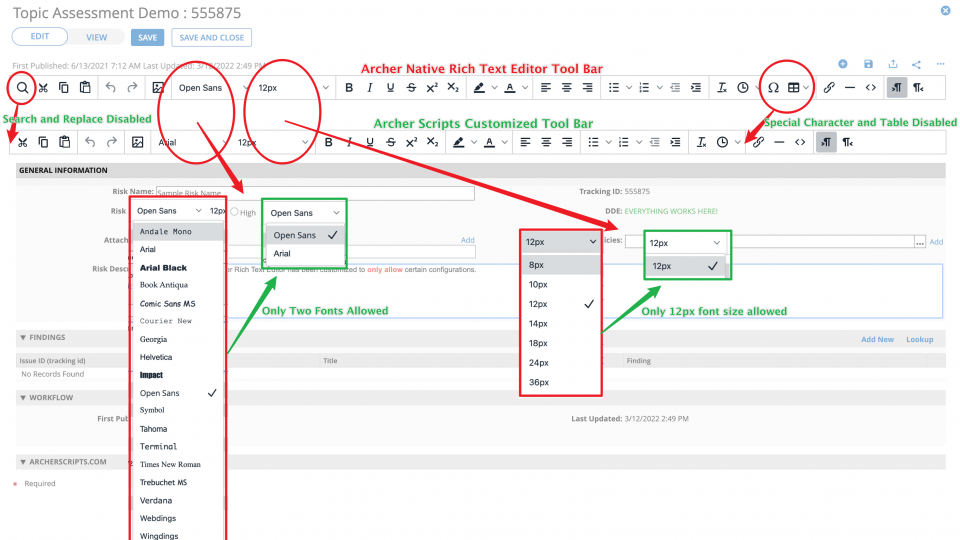 Rich Text Editor Customization
Archer's native Rich Text Editor is quite powerful and allows end-users to create various rich text styles, however, it could also introduce conflicting styles across the company with the freedom to choose Font Families and Font Sizes.
The Archer Scripts Rich Text Editor restrictor solution could help disable some options and toolbar items in order for a more uniform style across departments and applications, totally customizable for each Archer application, even each individual text field in the same application.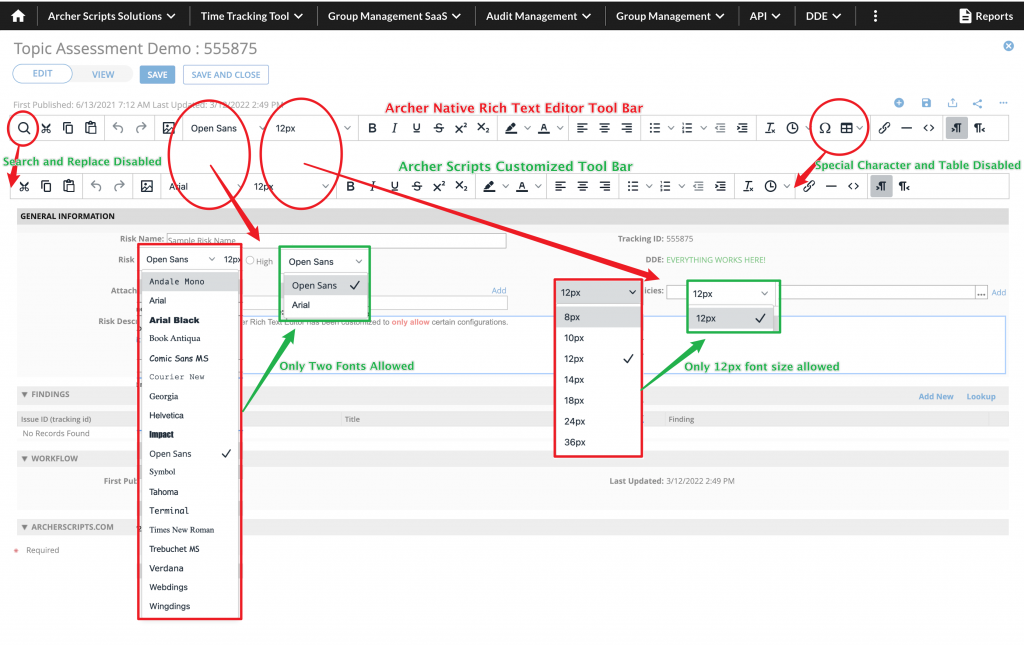 Features:
Custom Object, can individually apply to each application with different customization settings.
Capable of controlling and disabling each Toolbar items from the native Archer settings.
Capable to apply different configurations of Rich Text Editor to individual text field within the same record.
Highly customizable by Archer Scripts to modify the default behaviors of certain Toolbar actions.