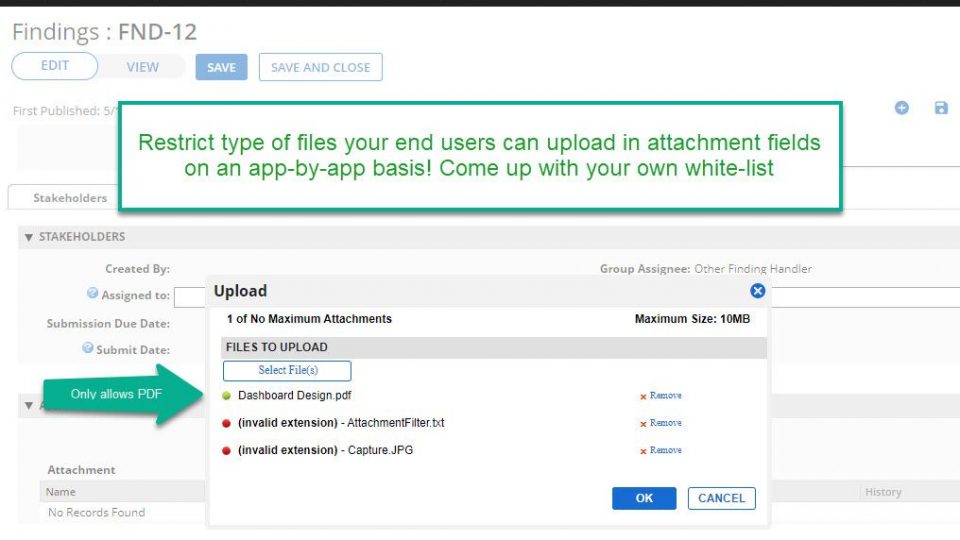 Attachment File Type Restrictor
The Archer Scripts Attachment File Type Restrictor Solution allows both SaaS and On-Prem clients to limit what type of files can be uploaded to attachment fields on an application by application basis. Traditionally, file types are controlled on the Archer Control Panel and are applied to all applications, this is particularly difficult for SaaS clients as they do not have the control to pick which types of files can be selected. 

The Archer Scripts solution provides the flexibility of limiting file types per application to meet different business requirement needs.
Key features:
· Enables admins to specify attachment file types allowed (whitelist)
· Works on an application-by-application basis
· Works for both SaaS and On-prem clients