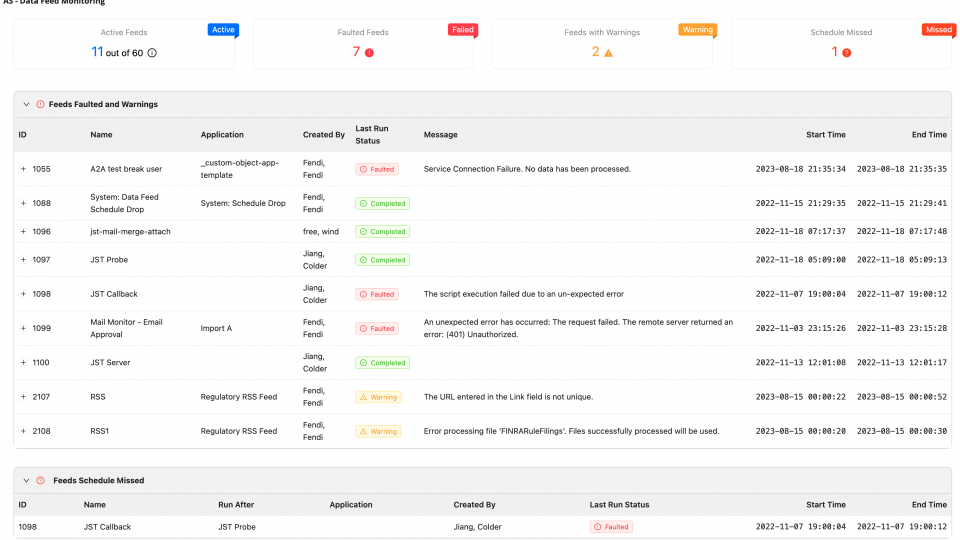 Data Feed Monitoring Solution
Helps organizations monitor data feed status, schedules (miss/drop), exceptions/warnings, execution durations, and much more! 
Introducing a new version for both SaaS and on-premise clients. This solution offers a single-page view to help administrative teams quickly identify and address data feed issues, including faulty feeds, feeds with warnings, and missed scheduled runs. It is designed to proactively manage data feed problems and ensure smooth business processes. The monitoring tool is integrated into an Archer dashboard as a 'Custom iView' and provides statistics on active feeds and various types of issues. It also offers detailed information on faulted feeds, feeds with warnings, and missed runtime feeds, along with data feed run durations. Additionally, there are informative sections that provide a comprehensive data feed report, including feed ownership details.
Video Demo: