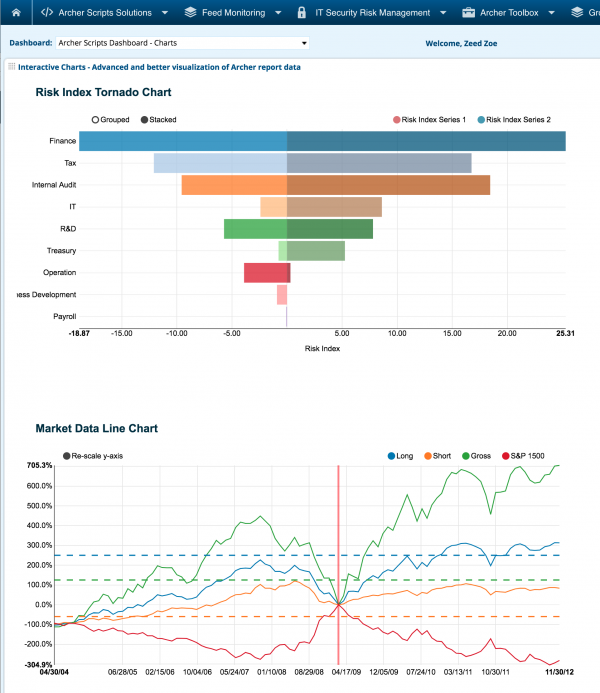 Video Demo: Features: Bored by the plain and static charts in Archer for reports? And wanted advanced chart...

Custom iView – Quick Exportable Report Viewer Video Demo: The Quick Report Viewer solution quickly converts any...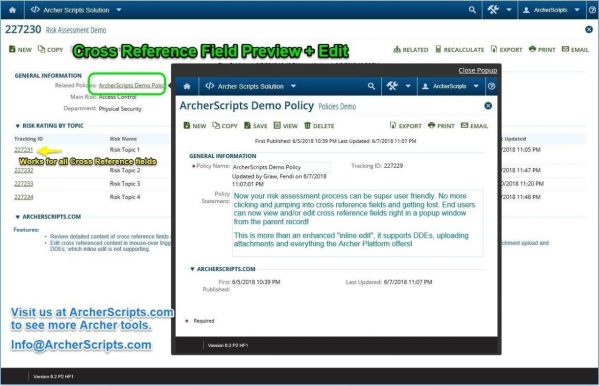 Quick View / Edit Cross Ref fields with a Popup window Video Demo: GIF Demo: Features: Preview the...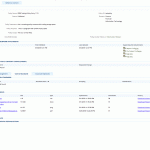 PDF Attachment Preview in Tooltip – Quick preview of PDF files without downloading it to your desktop, with...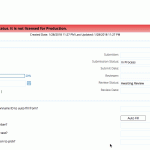 One-click Auto Filling from other records for Questionnaires Video Demo: Features: When questionnaires are often filled out...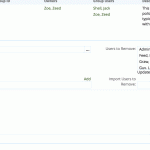 Dynamic Filter for User/Groups List Field Dynamically filter User/Groups List type field (user picker) based on value selections...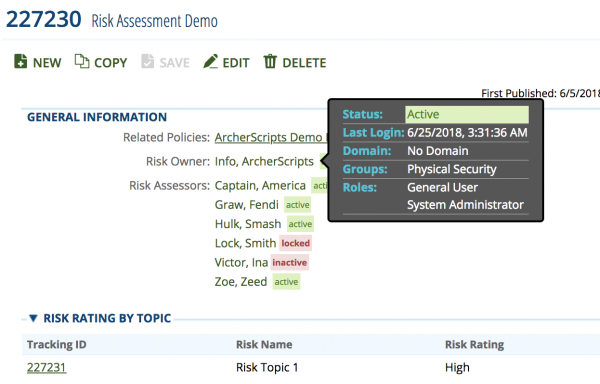 Quick User Status Indicator and Responsive, Interactive and Dynamic Tooltip for Archer Web UI via custom object scripts....
Back to Top