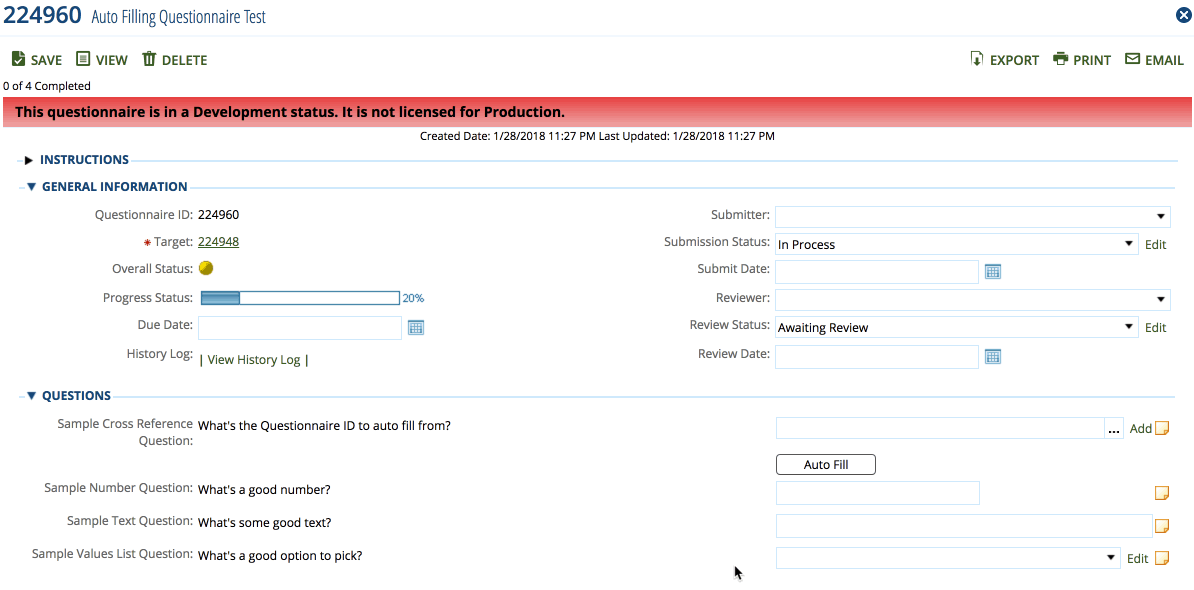 Record Autofill for Questionnaires
One-click Auto Filling from other records for Questionnaires
Video Demo:
Features:
When questionnaires are often filled out with similar answers to the previous ones or other referenced ones, business user wish to have a button help them copy over the previous answers and only fill the ones that changed, this saves a lot of time for business users and also making the questionnaire answering process much enjoyable.
No Archer Data Feed needed, all previous record data is copied over real time.
When user made some mistakes or forget what they've changed in the long list of questions, they could always hit the Auto Fill again to re-fill/reset the questions, there's no limit how many times they could copy the values over.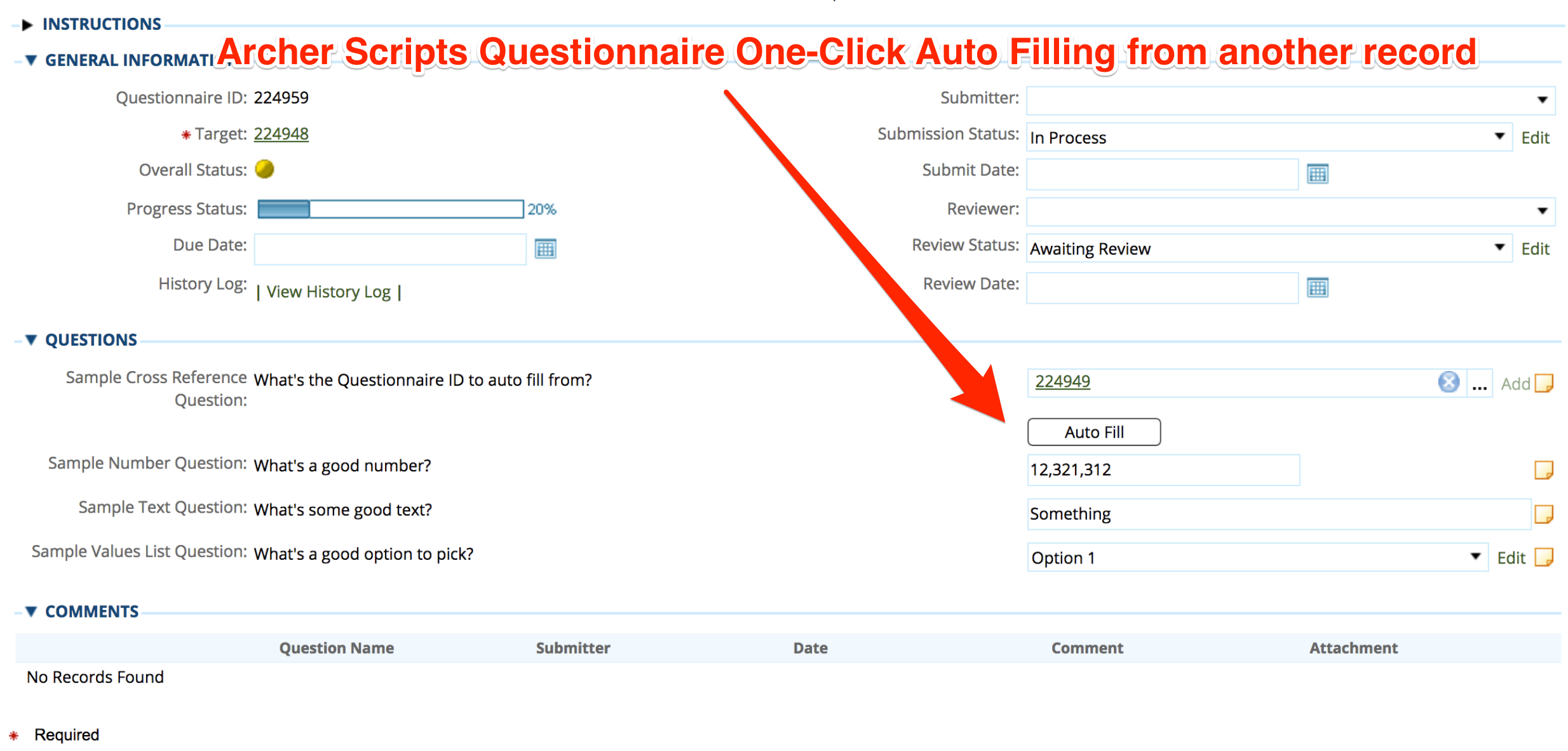 Requirements:
Custom Object
No Archer Control Panel access needed
No ODA needed