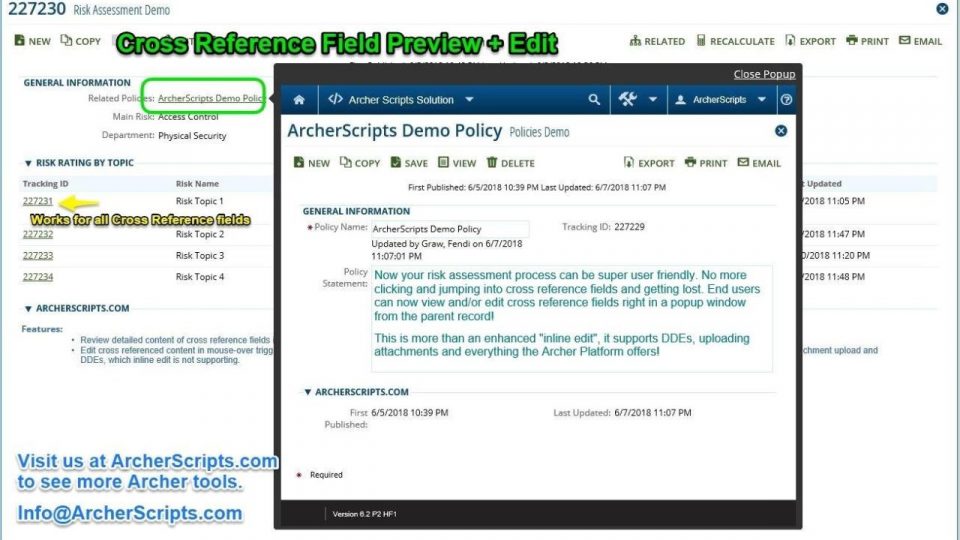 Link Preview: Quick View / Edit Cross Ref fields with a Popup window
Quick View / Edit Cross Ref fields with a Popup window
Video Demo:
GIF Demo: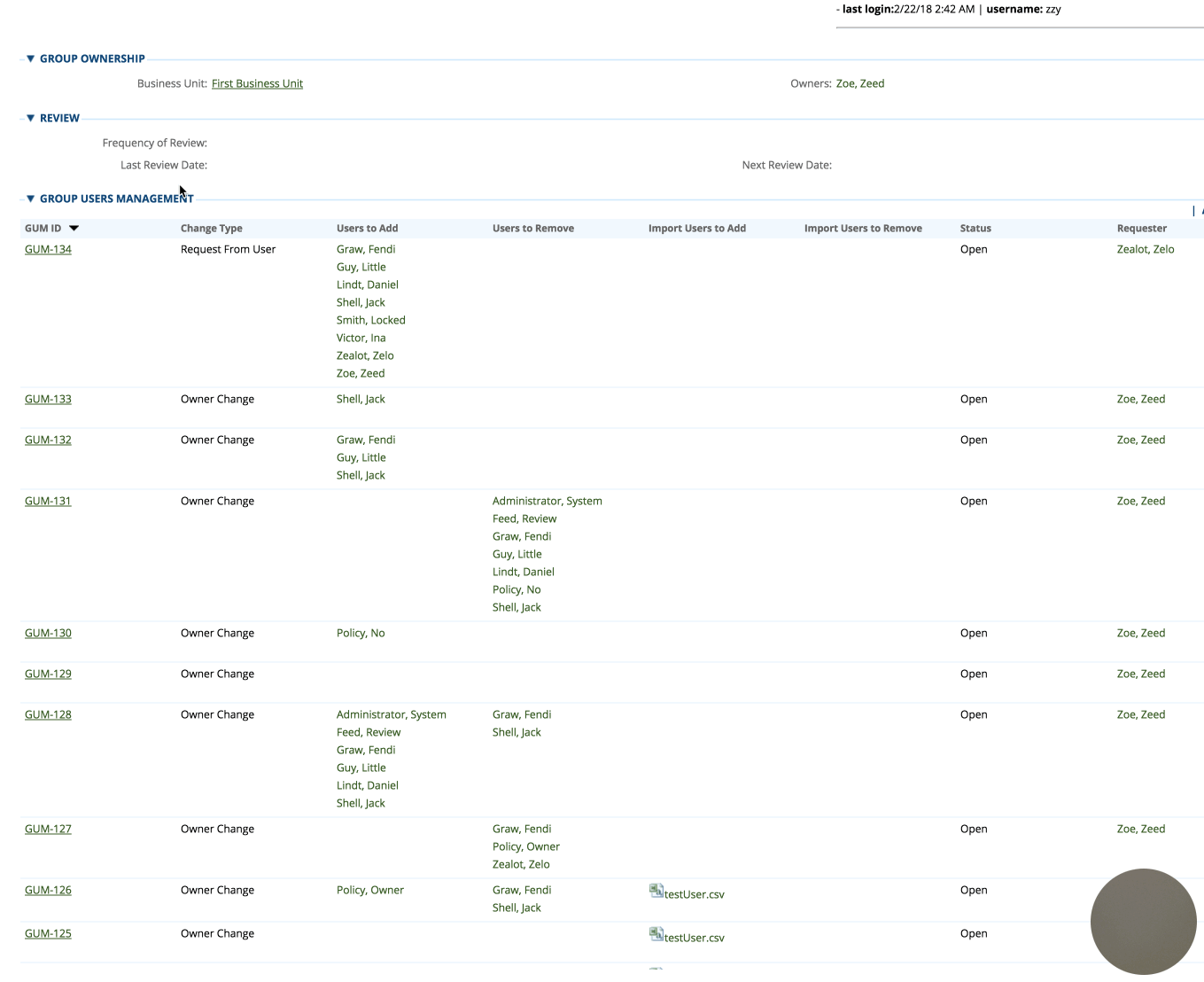 Features:
Preview the content of cross-reference links without clicking into it.
Super responsive popup window with mouse over the links with content.
Highly customization of the popup window size and trigger
Content edit and changes will be made available in the near future or upon request.
Advanced Version with edit capability:
Advanced version will enable the preview page as if you are opening the record page in a new browser and it enables you the full access to the record including editing, saving and performing actions, instead of read-only preview.
Demo: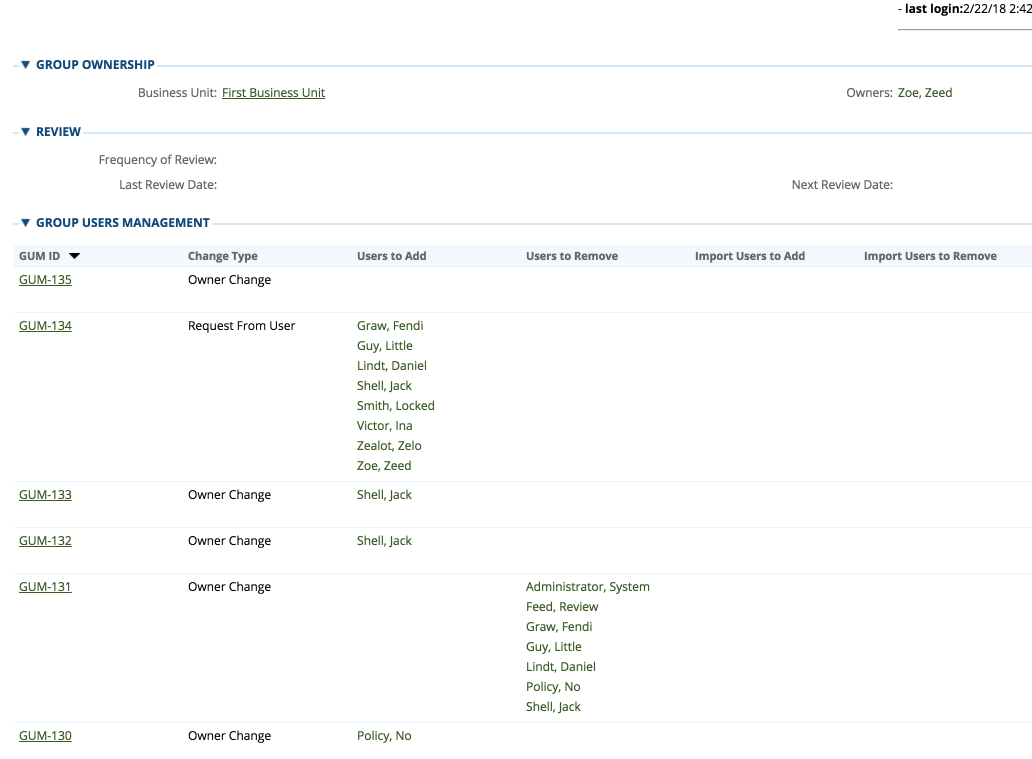 Requirements:
Custom Object
No Archer Control Panel access needed
No ODA needed