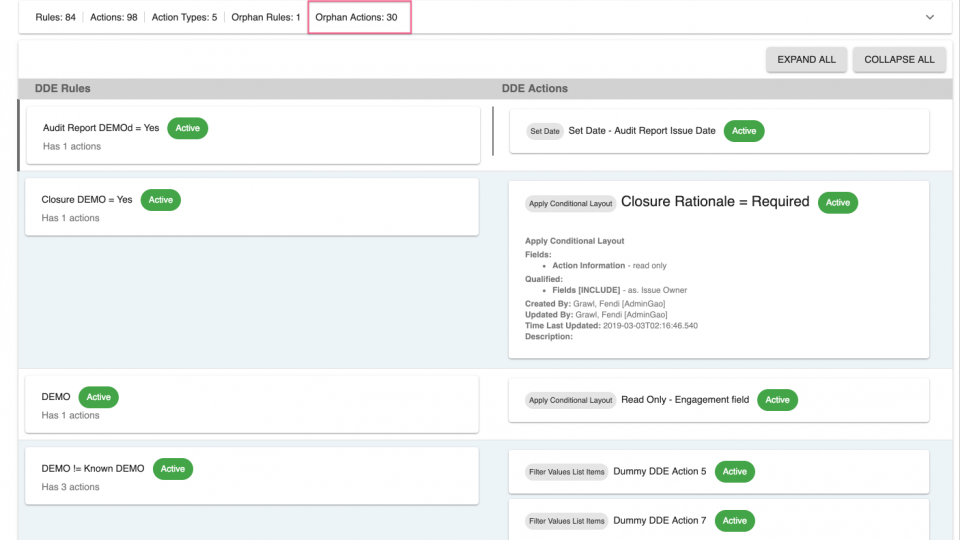 Archer Scripts Data Driven Event Analysis Tool & Utility
Demo Video:
Features:
Specially designed for RSA Archer admins/developers.
Displays all rules and actions in one page which enables admins to quickly go through and learn logics.
Quick Indication of orphaned rules and actions.
Quickly search for fields targeted by DDEs to troubleshoot.
Quickly search for target groups/users/fields for troubleshooting.
Stats for DDEs, number of rules/actions, grouped by types.
Supports DDEs documentation and export.
Requirements:
Database Transporter Data Feed
Custom iView
1 ODA needed
No Archer Control Panel access needed