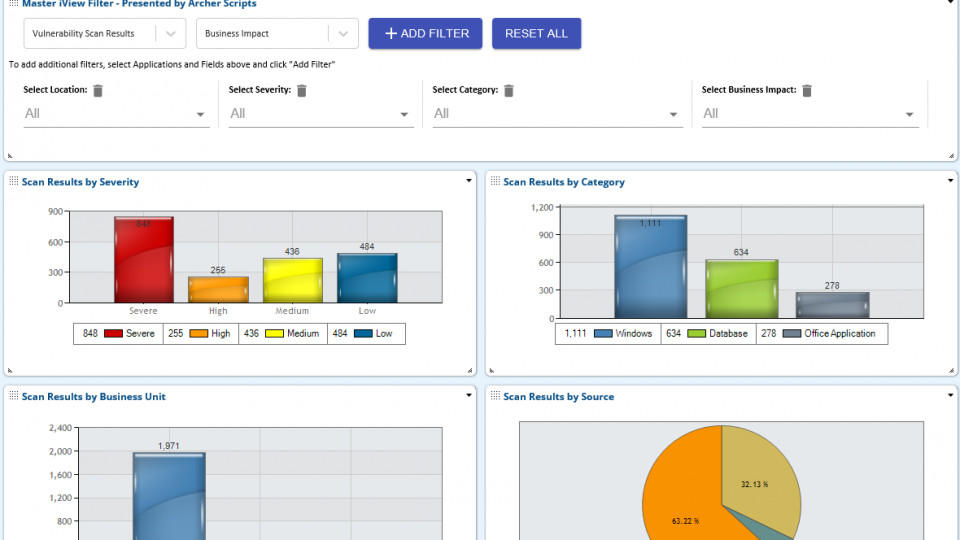 Master iView Filter for Archer
Master iView Filter for Archer with dynamic field selector
Add dynamic filters via field selectors
A "Filter Section" that filters all iViews on a dashboard at the same time
Easy configurations for Archer admin to set default filters
Enables paging and inline editing in iViews
Have you or your business end users ever wished there could be a direct filter section on the report view?
Even better, what about a filter section that applies filters to all your iViews on a dashboard at the same time?
Now Archer Scripts has a solution for this! We proudly present to you the Master iView Filter solution.
Video Demo:
Requirements:
Custom iView
No Archer Control Panel access needed
No ODA needed