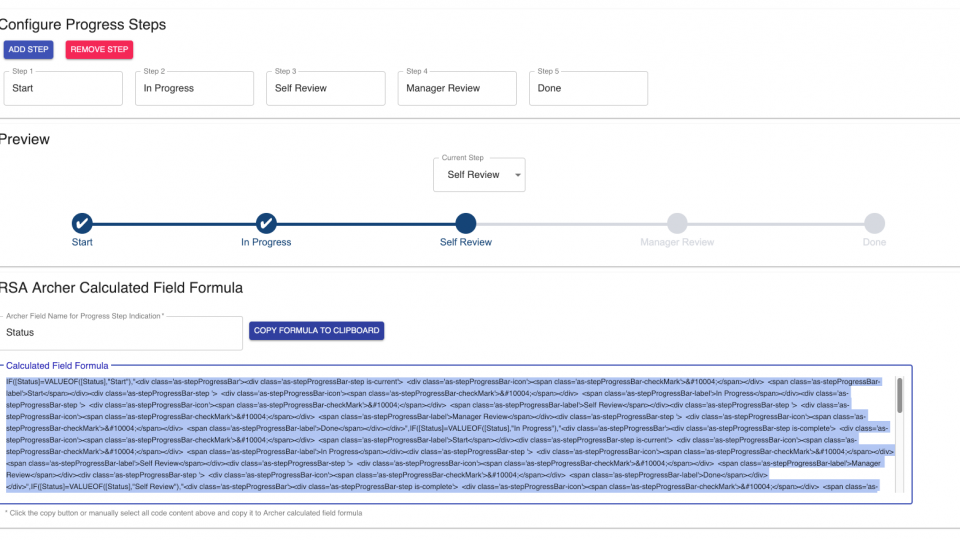 Archer Scripts – Progress Chart Calculation Generator
Video Demo:
Display a visually appealing workflow progress chart using a native Archer calculated text field.
Generate the calculation formula automatically using our Progress Chart Calculation Generator solution.
Features:
Configurable Progress Chart Steps, add/remove steps, custom text for each step.
Live Preview of current configured steps
Auto generates Archer calculated field formula, and auto copy to clipboard with a single button click.
Generated Code could easily be pasted to Archer calculated field in an application, and display Progress Chart according to a field's value.
Requirements:
Custom iView
No Archer Control Panel access needed
No ODA needed